Borrowing on Equity
Put Your Home's Value to Work for You
Call Us: (800) 506-5070
Mon - Fri: 8:00 am - 6:00 pm
Sat: 9:00 am - 2:00 pm
Borrowing on Equity
Put Your Home's Value to Work for You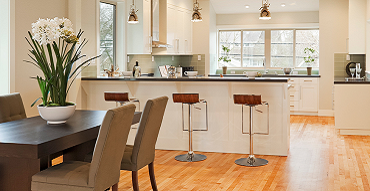 Choose the Loan Option to Fit Your Lifestyle and Needs



Home Equity Line of Credit Loans

A home equity line of credit (HELOC) provides easy, ongoing access to cash for remodeling or landscaping your home, or consolidating debt - whatever you need. With a revolving line of credit, you'll pay only for the amount of the line of credit used.

Variable rate that fluctuates with the market making no refinancing necessary
Easy access to funds via online transfer or convenience checks as needed for up to 10 years (draw period), then repay over 15 years



Home Equity Loans

A home equity loan is a "lump sum" of money that can be used for consolidating debt, planning for home improvements, making a large purchase, or whatever you need.

Terms up to 20 years
Stable fixed rate and fixed monthly payments



Both offer:

No application or origination fees
No-fee and no-cost options¹
Up to 100% of your home's value²
Up to 75% of your rental or investment property's value³
Up to 75% of your second home or vacation property's value³
No negative amortization

Reasons to Borrow Equity



| | |
| --- | --- |
| | Home Improvements |
| | Debt Consolidation |
| | Life Events |
| | College Tuition |
Choose the Loan Option to Fit Your Lifestyle and Needs
Home Equity Line of Credit Loans
A home equity line of credit (HELOC) provides easy, ongoing access to cash for remodeling or landscaping your home, or consolidating debt - whatever you need. With a revolving line of credit, you'll pay only for the amount of the line of credit used.
Variable rate that fluctuates with the market making no refinancing necessary
Easy access to funds via online transfer or convenience checks as needed for up to 10 years (draw period), then repay over 15 years


Home Equity Loans
A home equity loan is a "lump sum" of money that can be used for consolidating debt, planning for home improvements, making a large purchase, or whatever you need.
Terms up to 20 years
Stable fixed rate and fixed monthly payments


Both offer:
No application or origination fees
No-fee and no-cost options¹
Up to 100% of your home's value²
Up to 75% of your rental or investment property's value³
Up to 75% of your second home or vacation property's value³
No negative amortization
---
Reasons to Borrow Equity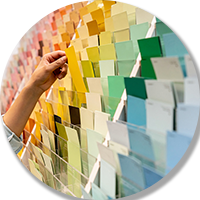 Home Improvements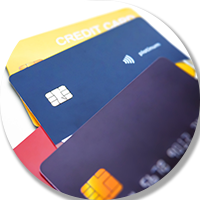 Debt Consolidation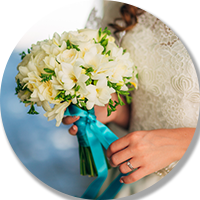 Life Events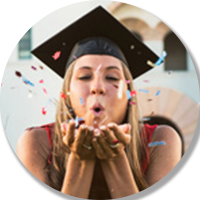 College Tuition
Related Articles & Stories
Membership in Orange County's Credit Union is available to anyone who lives or works in Orange, Los Angeles, Riverside, or San Bernardino Counties. Don't live or work in our area? You may also qualify if your immediate family member banks with us. Ask us for details. Membership fee is $5.

Immediate Family Includes:
Spouse
Child
Sibling
Parent
Grandparent
Grandchild
Stepparent
Stepchild
Adoptive Relationships