Wealth Management
We're with You Every Step
Call Us: (714) 885-7599
Wealth Management
We're with You Every Step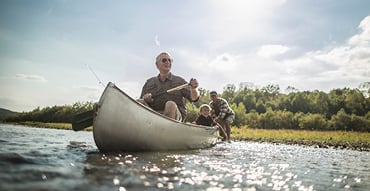 Welcome to Wealth Management
Planning your finances ahead of time can help you aim to reach your goals. Our Wealth Management team will be with you every step of the way.


---

We work hard to help you develop a portfolio that is customized to you and your finances. Whether you're saving for a new home, planning for retirement, or wanting some confidence to know your family will be taken care of after you're gone, we're here to help. A Financial Advisor can work with you to craft a plan designed with your needs in mind.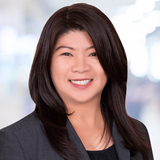 Lily Pilapil
Wealth Management Operations Team Lead
Learn About Lily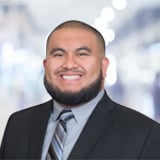 Carlos Bernabe
Senior Client Services Associate
Learn About Carlos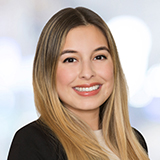 Daisy Marquez
Client Services Associate
Learn About Daisy
Frequently Asked Questions
Mutual funds can be a good way for people to invest in stocks, bonds, and other securities. Why? Mutual funds are managed by professional money managers who allocate the fund's assets and attempt to produce capital gains or income for the fund's investors. A mutual fund's portfolio is structured and maintained to match the investment objectives in its prospectus.
Purchasing shares entitles the owner a claim to the profits from the investments of the fund. Due to the combined nature and the distribution of expenses, every shareholder in a mutual fund shares equally in the value of gains and losses. Investing in mutual funds involves risk, including possible loss of principal. Fund value will fluctuate with market conditions and it may not achieve its investment objective.
By owning shares in a mutual fund instead of buying individual stocks or bonds directly, your investment risk is spread out.
Investment professionals offer a variety of services. You can get advice from most financial institutions that sell investments or partner with brokerage firms and registered investment advisors, such as credit unions, banks, mutual fund companies, and insurance companies. You can also hire a financial advisor, a financial planner, or other professionals to help you make savings and investment decisions.
Some financial planners and financial advisors offer a complete financial plan, assessing every aspect of your financial life and developing a detailed strategy for pursuing your financial goals. They may charge you a fee for a plan, a percentage of your assets that they manage, or receive commissions from the companies whose products you buy, or a combination of these. You should know exactly what services you are getting, how much they will cost, and how your investment professional gets paid.
Brokers make recommendations about specific investments like stocks, bonds, or mutual funds. While taking into account your overall financial goals, most brokers will not give you a detailed financial plan. Brokers are generally paid commissions when you buy or sell securities through them.
The best way to settle on an investment professional is to know what type of services you need and then figure out who is best suited to get the job done for you. Make sure you get along with the financial professional, and make sure that he or she understands your goals and risk tolerance.
Here are some questions to ask before hiring an investment professional:
What licenses and qualifications do you have?
Do you have disciplinary problems on file with FINRA?
How are you compensated?
What is your relevant experience as a financial professional?
What kind of special education or training have you received?
How would you describe your investment philosophy?
Do you understand my financial goals and risk tolerance?
What kind of periodic reports on my money should I expect from you?
Midyear Outlook 2023: The Path Towards Stability
LPL Research "Midyear Outlook 2023: The Path Towards Stability" features LPL Research's economic and market forecasts for the remainder of 2023 and beyond.
Midyear Outlook 2023: The Path Towards Stability
LPL Research "Midyear Outlook 2023: The Path Towards Stability" features LPL Research's economic and market forecasts for the remainder of 2023 and beyond.
This material is for general information only and is not intended to provide specific advice or recommendations for any individual. The economic forecasts may not develop as predicted. Please read the full Midyear Outlook 2023: The Path Towards Stability publication for additional description and disclosure. This research material has been prepared by LPL Financial LLC.
Your Credit Union ("Financial Institution") provides referrals to financial professionals of LPL Financial LLC ("LPL") pursuant to an agreement that allows LPL to pay the Financial Institution for these referrals. This creates an incentive for the Financial Institution to make these referrals, resulting in a conflict of interest. The Financial Institution is not a current client of LPL for brokerage or advisory services. Please visit https://www.lpl.com/disclosures/is-lpl-relationship-disclosure.html or scan the QR code below for more detailed information.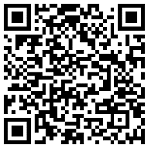 To contact LPL about rights you may possess under the California Consumer Privacy Act, click here.

Check the background of investment professionals associated with this site on FINRA's BrokerCheck.

The financial advisors of Orange County's Wealth Management are registered with and offer securities and advisory services through LPL Financial (LPL), a registered investment advisor and broker/dealer (member FINRA/ SIPC). Insurance products are offered through LPL or its licensed affiliates. Orange County's Credit Union and Orange County's Wealth Management are not registered as a broker-dealer or investment advisor. Registered representatives of LPL offer products and services using Orange County's Wealth Management, and may also be employees of Orange County's Credit Union. These products and services are being offered through LPL or its affiliates, which are separate entities from, and not affiliates of, Orange County's Credit Union or Orange County's Wealth Management. Securities and insurance offered through LPL or its affiliates are
| | | | |
| --- | --- | --- | --- |
| Not Insured by NCUA or Any Other Government Agency | Not Credit Union Guaranteed | Not Credit Union Deposits or Obligations | May Lose Value |