Purchase a Home
With as Little as 0% Down
Call Us: (800) 506-5070
Mon - Fri: 8:00 am - 6:00 pm
Sat: 9:00 am - 2:00 pm
Purchase a Home
With as Little as 0% Down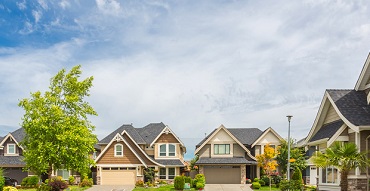 Today's Mortgage Rates
Effective September 28, 2023 09:13 AM Pacific Time (PT)
What Type of Home Loan is Right for You?
How It Works

2
Get A Fast Track Decision
Apply online and get an instant decision, or apply over the phone.

3
Check Your Status
Check on your loan, securely esign, and receive documents online.

4
Get Your Funds
We work hard to close our loans faster than the national average.**
Discover Your Options with a Total Cost Analysis
Gain clarity on all of your loan options with our complimentary Total Cost Analysis service. It's personalized to your unique situation, and offers a side-by-side comparison of your costs, savings, and options.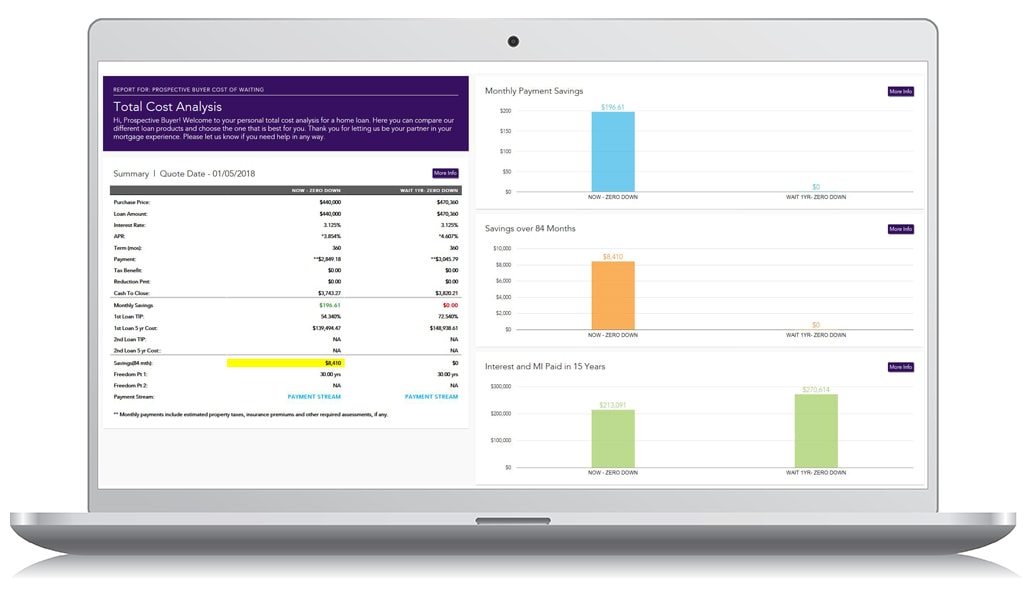 ---
Save with Our Home Connections Rebate Program
Get a 20% rebate*** and exclusive services through our Home Connections program. We'll introduce you to a local participating real estate agent who can help you buy or sell your home, while we help you with the financing. You'll get the expertise you need, and save thousands of dollars on fees.

20% rebate when you purchase a home***

1.5% flat listing fee to sell your home†


Free instant home valuation
Simplifying the Home Buying Experience
We know what goes into the loan process–there's a lot of paperwork and a lot of time. That's why having a trusted partner who is local, experienced, and accessible will provide the guidance and peace of mind you need to obtain the home loan that meets your needs. Our Mortgage Loan Consultants will simplify the process and work with you, from start to finish. That's our promise.
---
View registered Mortgage Loan Originators

This is not an offer for an extension of credit or a commitment to lend. All applications are subject to borrower and property underwriting approval. Not all applicants will qualify. Membership in Orange County's Credit Union is a condition of loan approval. Limited to funding California properties only.

*In providing a market rate comparison, Orange County's Credit Union is using information provided by an independent third-party source and is not responsible for the accuracy of the information. The comparison is provided by Informa Research Services, a financial research service.

**In providing the days-to-close comparison, Orange County's Credit Union is using information provided by an independent third-party source. ICE Mortgage Technology® Origination Insight Report provides monthly data and insights for a robust sampling of closed loan applications that flow through ICE Mortgage Technology Encompass® mortgage loan origination system.

***Rebate is awarded by HomeSmart Evergreen Realty to buyers who select and use a real estate agent in the Home Rewards network. Rebate is 20% for purchase only of a residential property. Payment is credited to your benefit at the close of transaction. Using Orange County's Credit Union for a mortgage loan is not a requirement to earn the rebate. All rebates are subject to limitations, lender guidelines, state laws and other requirements. Certain properties may not be eligible for rebates. Please consult a qualified tax professional for advice on tax implications from receiving a rebate. HomeSmart Evergreen Realty is not affiliated with Orange County's Credit Union.

†Excludes commission owed to buyer's agent.

Supported Browsers: While most modern browsers will allow you to use the entire Home Loans experience without any problems, we suggest the latest version of Microsoft® Edge, Firefox®, Chrome®, and Safari®.
Membership in Orange County's Credit Union is available to anyone who lives or works in Orange, Los Angeles, Riverside, or San Bernardino Counties. Don't live or work in our area? You may also qualify if your immediate family member banks with us. Ask us for details. Membership fee is $5.

Immediate Family Includes:
Spouse
Child
Sibling
Parent
Grandparent
Grandchild
Stepparent
Stepchild
Adoptive Relationships
; ;