Total Cost Analysis
Home Loans for People, Not Profit
Call Us: (800) 506-5070
Mon - Fri: 8:00 am to 6:00 pm
Sat: 9:00 am - 2:00 pm
Total Cost Analysis
Home Loans for People, Not Profit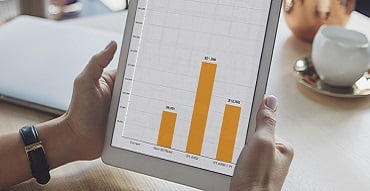 Discover Your Savings with a Total Cost Analysis
With this complimentary service, a Total Cost Analysis lets you see your loan options, costs, and savings, conveniently all in one place.
Your Total Cost Analysis is complimentary,¹ providing a unique advantage for you as a homebuyer or as a homeowner looking to refinance. Through a complete, personalized experience, your Mortgage Loan Consultant will help you analyze your options, empowering you make confident home loan decisions.


Your Total Cost Analysis Includes
A Personalized Report
Customized for you with clear and simple graphs and side-by-side comparisons, we'll make it easy to see where you can save.
Expert Advice
Local, experienced Mortgage Loan Consultants will help you run through different loan possibilities to meet your unique budget and goals.
Real-Time Updates
Switch products, adjust amounts, and run different scenarios. As your Mortgage Loan Consultant makes adjustments, your Total Cost Analysis will update instantly on your mobile app.


Your Report Options
Which loan is right for you?
Compare different loans or interest rates, side by side to see which is better for you.
Should I buy now or wait?
Look at the cost of waiting compared to buying right now.
Is it better to rent or buy?
See if it makes sense for you to become a first-time homebuyer.
Can I lower my monthly payments?
Find out if consolidating your debt by refinancing your home could help you save money.
With a Total Cost Analysis, you can have all of the information you need at your fingertips to make an informed decision about your financial future.
Start here! Let us help you make the right decision about your financial future.
Complete the form below to get your complimentary Total Cost Analysis, or give us a call at (800) 506-5070.
Membership in Orange County's Credit Union is available to anyone who lives or works in Orange, Los Angeles, Riverside, or San Bernardino Counties. Don't live or work in our area? You may also qualify if your immediate family member banks with us. Ask us for details. Membership fee is $5.

Immediate Family Includes:
Spouse
Child
Sibling
Parent
Grandparent
Grandchild
Stepparent
Stepchild
Adoptive Relationships