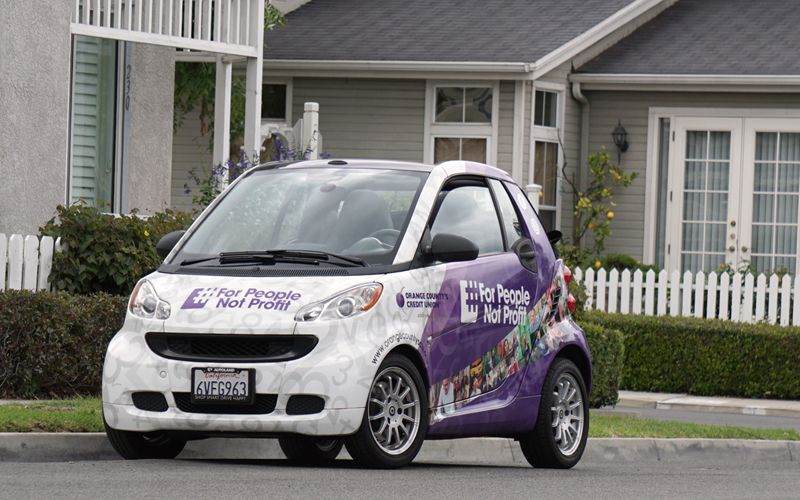 The credit union philosophy of "people helping people" inspires Orange County's Credit Union's participation in a number of programs to help our local communities. We're proud of our spirit of involvement and volunteerism and invite all interested Members to join us as we support our communities.
People Helping People
Orange County's Credit Union is more than a financial institution. We're inspired to give back to the communities in which we serve by the credit union philosophy of "people helping people". Whether it's volunteering time, partnering with community organizations, or hosting financial literacy workshops, we believe in the importance of truly making a difference every day.
In the Community
Orange County's Credit Union participates in a number of programs to enhance the quality of life in the community. We're proud of our spirit of involvement and volunteerism and encourage all Credit Union Associates to support the community through paid volunteer hours. Our branches are actively involved in the local community, serving their local Chambers of Commerce, schools, and cities, and volunteering for diverse charitable organizations.
"Orange County's Credit Union has been a leader in the community in supporting CHOC and Children's Miracle Network through the Credit Union for Kids program. We can't thank them enough for their efforts both big and small to bring more awareness and raise more funds for the 200,000 kids who depend on us for care each year."
- Breanna Weeks, Program Manager, Children's Miracle Network
A partial listing our involvement includes:
Children's Miracle Network "Credit Union for Kids" and Children's Hospital of Orange County (CHOC)
Families Together of Orange County
Orange County Human Relations Commission
Huntington Beach "Surf City Marathon"
Friends of Santa Ana Zoo
Second Harvest Food Bank
Fountain Valley Summer Fest
City of Irvine Youth Leaders in Training
California State University, Fullerton
University of California, Irvine
Anaheim Community Foundation
City of Santa Ana Project "KaBoom!"
Yorba Linda Library - Teen Money Workshops
Orange County Habitat for Humanity
American Cancer Society Relay for Life
Financial Education
As a community resource and advocate for life-long learning, we believe that financial education is essential for all individuals to achieve financial security and prosperity. The Credit Union works with community-based organizations, schools and colleges, businesses, and youth organizations to deliver valuable financial education to the community and its families.
"Thank you so much for coming to our class. You've inspired me to be more financially disciplined!" - Danielle S., Instructor, Orange Coast College
Youth Programs
We're working with kids and teens to teach basic money management skills so they grow and succeed as responsible savers and borrowers. Our Pacific Scholarship Program assists high school seniors and current college students with their continued education.
"It is indeed humbling and uplifting to know that as I go forward in my education, that I have the support of my credit union. My family and I cannot thank you enough."
- Emily D.
"Thank you for your investment in my education."
- John R.