Mastercard® Platinum Select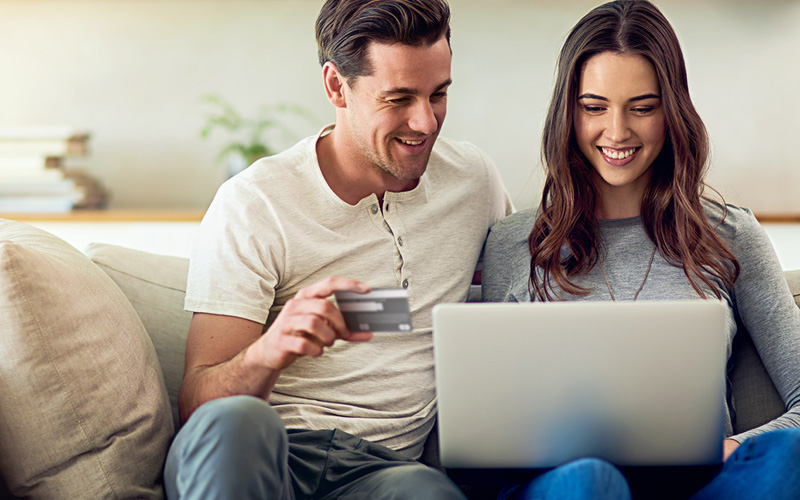 Mastercard® Platinum Select

Exclusive Benefits
Enjoy special Mastercard features with no annual fee.

Safe and Secure
Chip technology, alerts, and secure transactions provide peace of mind.

Digital Convenience
Manage your account online and make mobile payments.
Putting You in Control
Secured credit cards make building credit easy–with responsible spending and on time bill payments each month, you're on the road to establishing your credit the smart way. To get started, just provide a security deposit when applying to secure your credit limit.
How it Works
The credit limit will equal the security deposit you place when you open your card. When you make everyday purchases with your card, your activity is reported to the major credit bureau to establish history. After 12 months of responsible card use, your account may be reviewed and, based on your overall credit history, you may qualify to have your security deposit returned and your credit card to be upgraded to a Mastercard Platinum Rewards.1


Exclusive Benefits
Enjoy the Mastercard features that come standard with your card.
No annual fee
Competitive low rate of 14.24% APR¹

24-hour replacement card assistance with Mastercard Global Service
Enhanced card security and digital services
View the Guide to Benefits
View Rates
Terms, and Conditions
Learn more
Safe and Secure
Technology is advancing and so are our safety measures to help keep your purchases and your personal information protected. From traveling abroad to online shopping, you can use your credit card with confidence knowing you're covered.
Digital Convenience
We make it easier to manage your account anytime, and from anywhere with our online account management. Plus, with the touch of a button, Apple Pay®, Google Pay™, Samsung Pay®, and Masterpass provide secured convenience when making transactions.
24/7 online self-service with MyCardInfo in Digital Banking
Apple Pay, Google Pay, and Samsung Pay digital wallets