Bill Payment
No Stamps, Just Convenience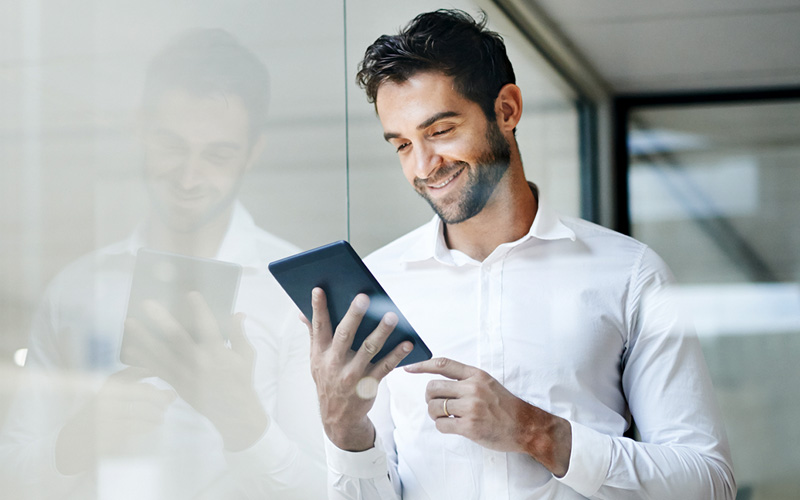 Bill Payment
No Stamps, Just Convenience
Start Paying Bills Securely Online
With free Bill Payment from Orange County's Credit Union, you can safely issue payments to all of your billers directly from your checking account. There's no need to visit each individual company's website. Even better, there's no reason to spend valuable time waiting for the mail just to send a handwritten check – likely at your own expense.
Explore 8 Essential Features of Bill Payment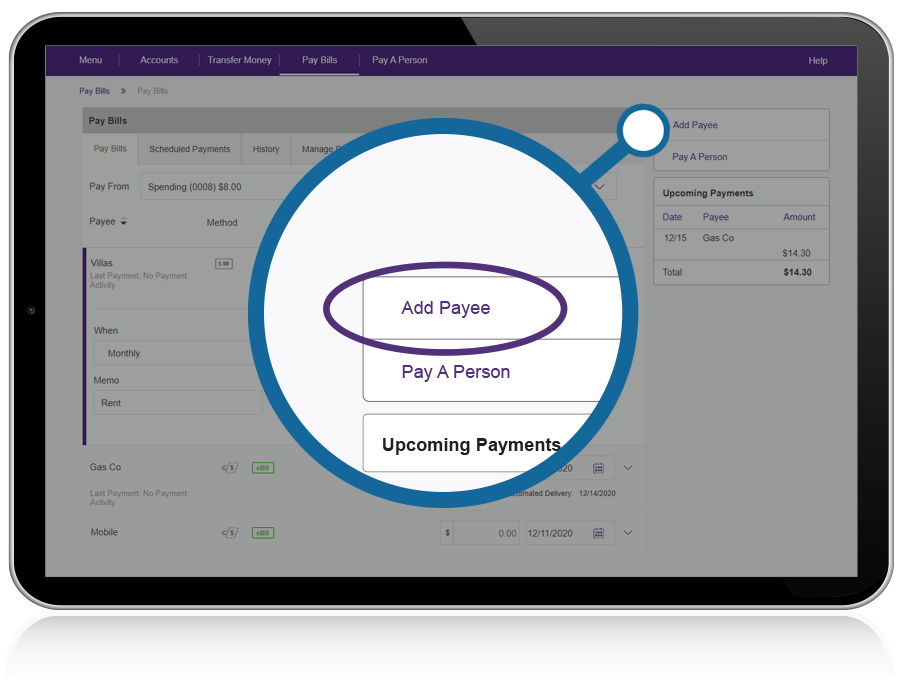 Add a payee and issue payments within moments.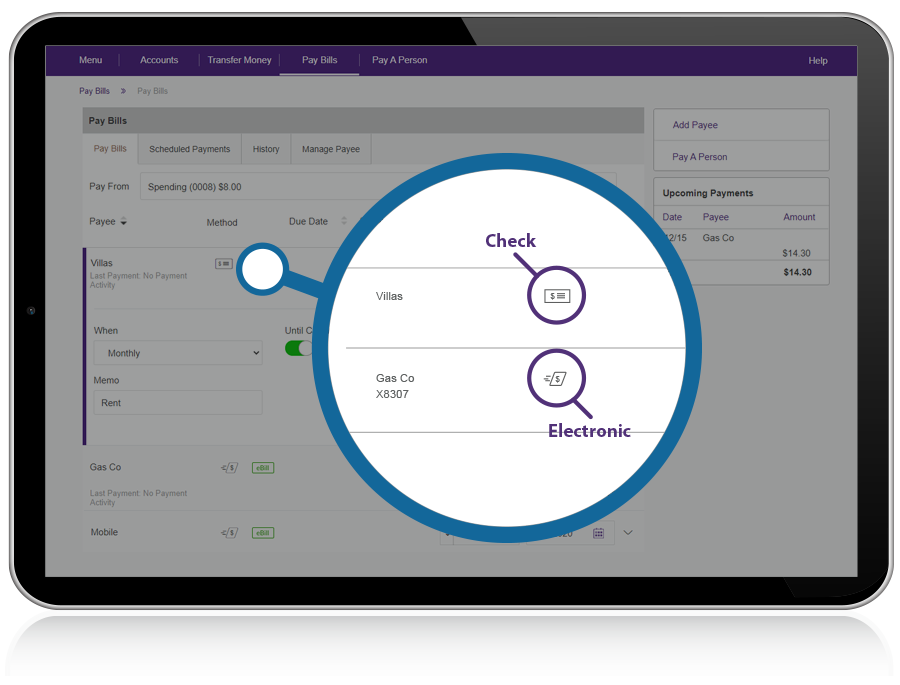 Differentiate your check and electronic payees by the symbol.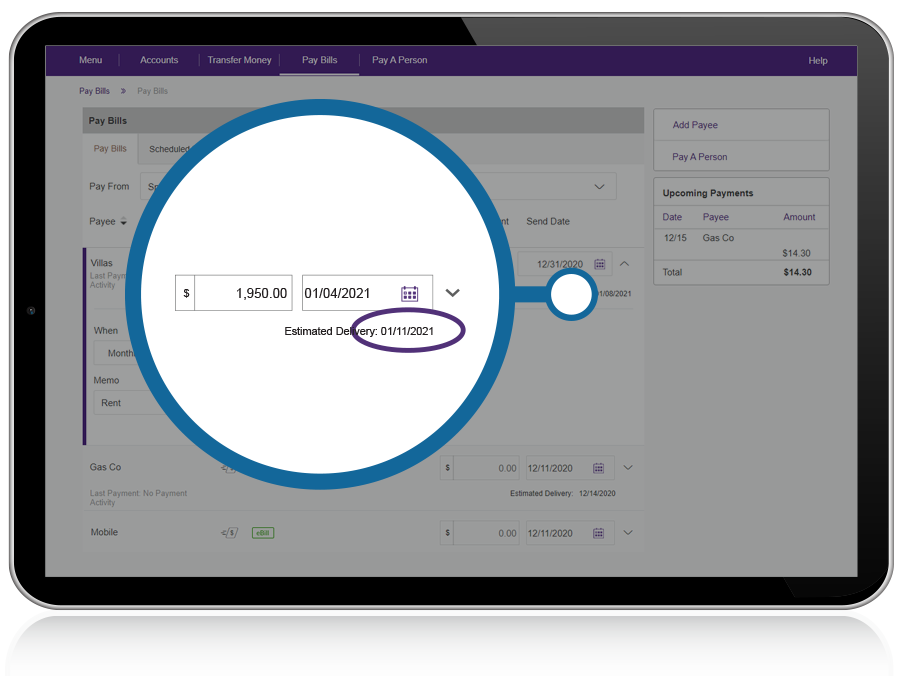 Know your estimated delivery date based on the date you choose to issue the payment.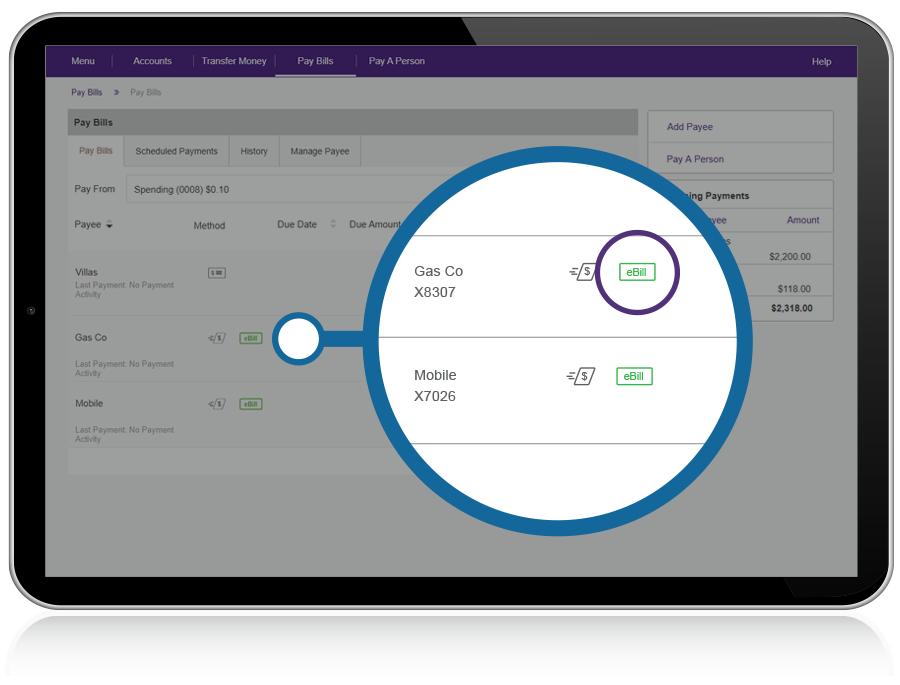 Receive eBills from most major billers and even set up automatic payments in response with custom rules.
Example: When your eBill arrives, pay the full balance 5 days later, but only if it's less than $200.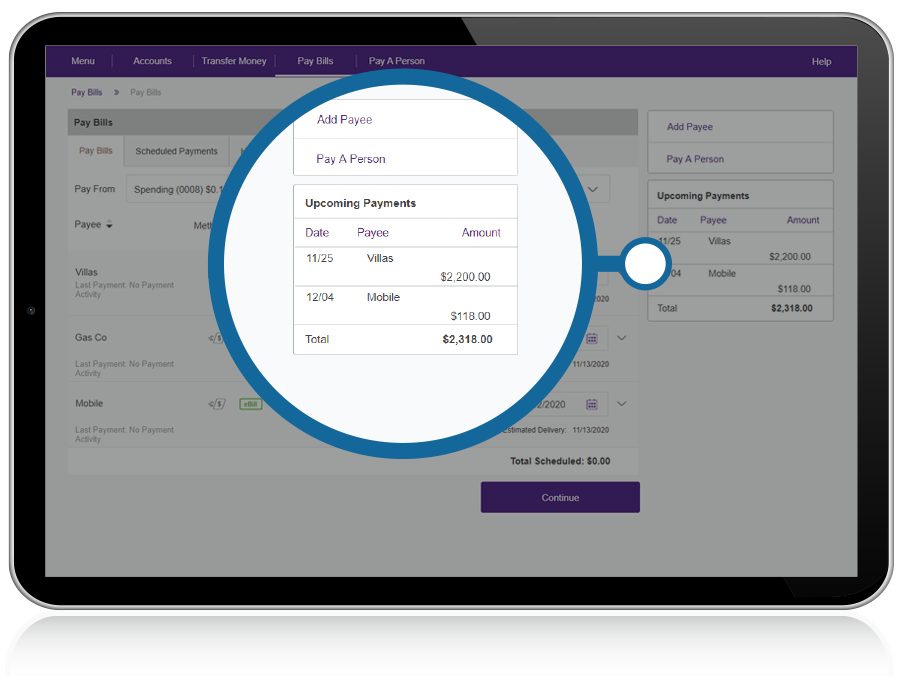 Glance to the right to see upcoming payments at any time.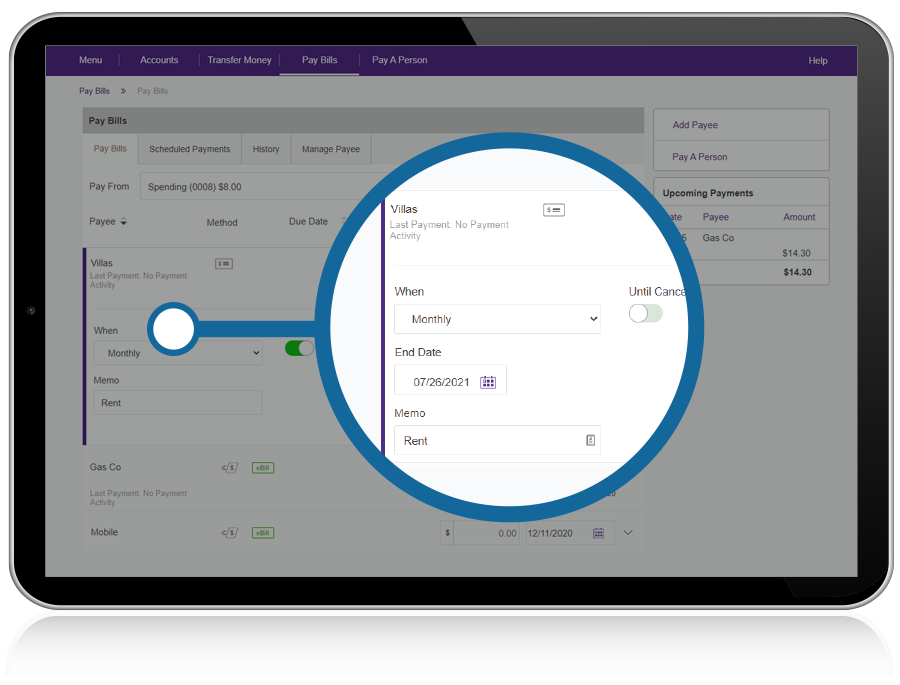 Set up your repeat payments for a set amount.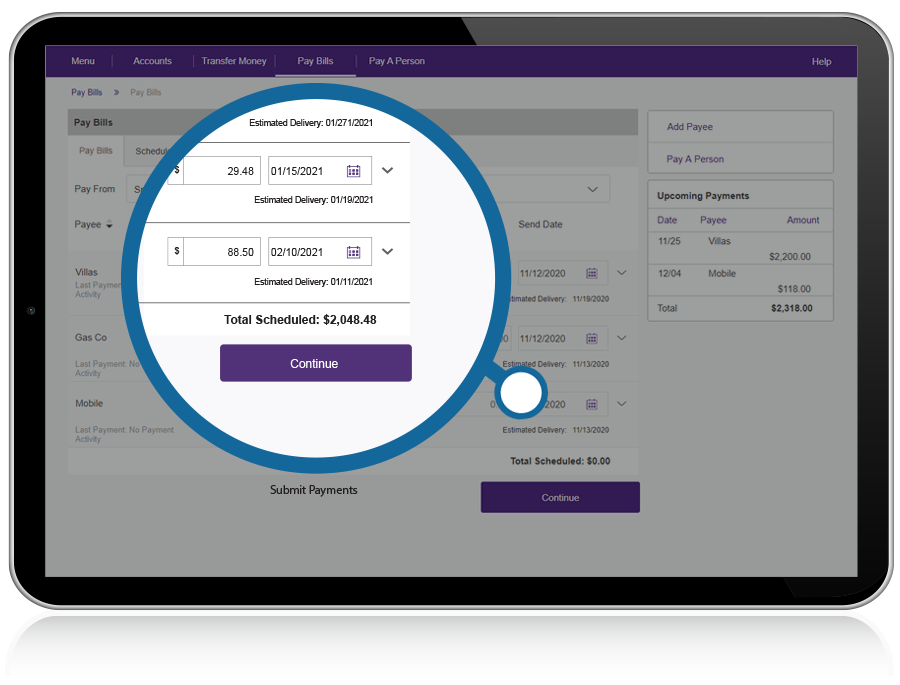 Submit all your payments at once using the button at the bottom.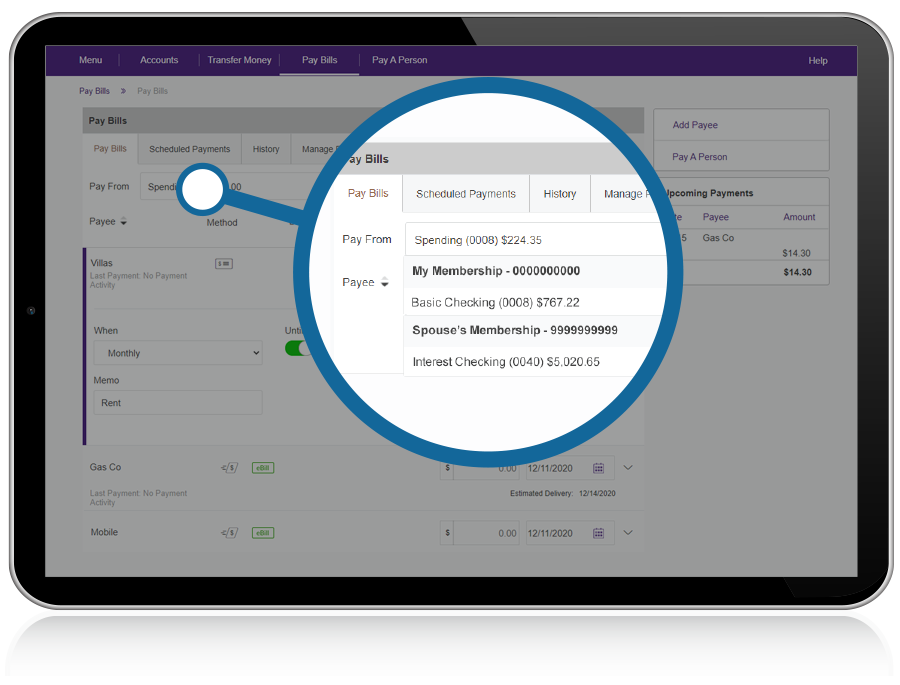 Toggle between payment sources if you have more than one checking account.