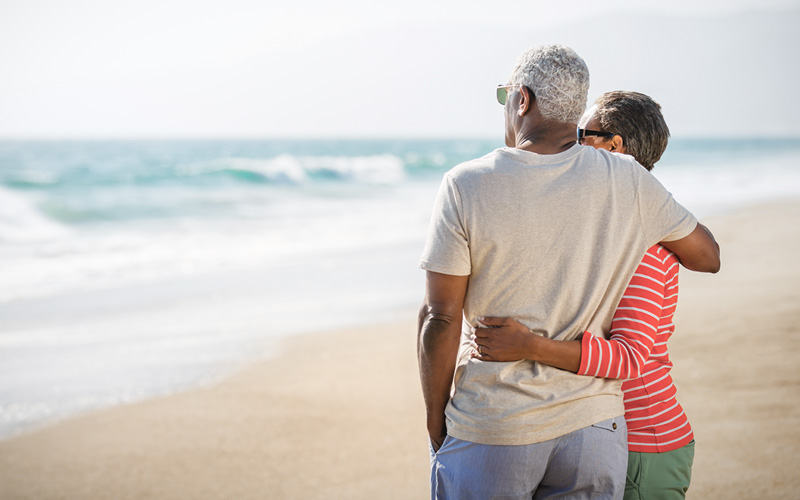 Experienced Professionals

Trusted Guidance

Complimentary Consultation

Meet At Your Branch
Overview
The first step in retirement income planning is to determine the amount of monthly income you'll need in retirement. At a minimum, you may want to consider two categories related to your retirement income. The first category is the "must haves," or the amount you must have to pay your bills. The second category is the "wants," or the discretionary amount desired to support an enjoyable lifestyle in retirement. Here are four things you should consider when it comes to retirement income planning:
Sources of Retirement Income
Defined Contribution and 401(k) Plans
Creating Retirement Income
Challenges in Retirement Income Planning
Sources of Retirement Income
Now that you have an idea of the amount of monthly retirement income you'll need, the next step is assessing and evaluating your potential sources of income. We begin by looking at the Social Security Administration website to calculate the income options available to you if you take Social Security early, draw benefits at full retirement age, or delay your withdrawals beyond full retirement age in order to increase your benefits.
Additionally, some employers provide a monthly pension income, known as defined benefit, which is calculated using factors tied to age and years of service. Each of these sources of retirement income typically provides income for the rest of your life, with reduced amounts going to a surviving spouse. If you think you may be owed a benefit from a pension plan, but have lost track of the company, the company may be looking for you. Click here to find out if you have an unclaimed pension.
Defined Contribution and 401(K) Retirement Accounts
Many employers have opted to offer a defined contribution or 401(k) type of retirement plan, which gives the employee control of the assets. This control of assets means the responsibility for retirement income falls to the employee. Many people have accumulated a number of these types of accounts (401(k), 403(b), 457) throughout their careers, and the accounts remain with previous employers. Others have rolled their plans to various types of IRA rollover accounts.
We can help you take an inventory of the retirement money you left at one of your previous employers to determine your starting point for creating retirement income. By consolidating all of these assets into one IRA account, our knowledgeable advisors can help you create a viable retirement income stream.
Creating Retirement Income
For decades, investors have faced serious financial challenges such as volatile markets, a credit crisis, historically low interest rates, and the constant threat of inflation. All of these scenarios have negatively impacted the ability to create sustainable retirement income.
In the past, it wasn't unusual for retirees to place their retirement funds into a credit union IRA CD and live off of a portion of the interest while reinvesting the excess for inflation protection. With interest rates continuing to remain at historic lows, this is no longer a viable option.
It's often quoted, "necessity is the mother of invention." Over the past decade, the life insurance industry stepped in and created many new lifetime income options as part of the annuities they offer. To learn more about these options and determine if they may be right for you, contact one of our financial consultants to set up a consultation.
Challenges In Retirement Income Planning
You've saved for retirement, but is the amount you've accumulated enough to carry you through your retirement years? Many retirees, unlike prior generations, still carry a mortgage, which increases the amount they need for retirement income. Even though modern medicine has increased life expectancy, a new challenge retiree's face today is longevity and the additional healthcare costs associated with living longer.
The need to create a retirement income stream that can't be outlived is critical for retirees. Our financial consultants are equipped to help you create a retirement income plan to address your needs. By getting to know you and your future plans, they can create a retirement plan that will address your needs now and give you the flexibility to increase or decrease your income, as needed, in the future.