Tell a Friend and Get $100 Each.*
Hurry – Offer ends August 20, 2019!**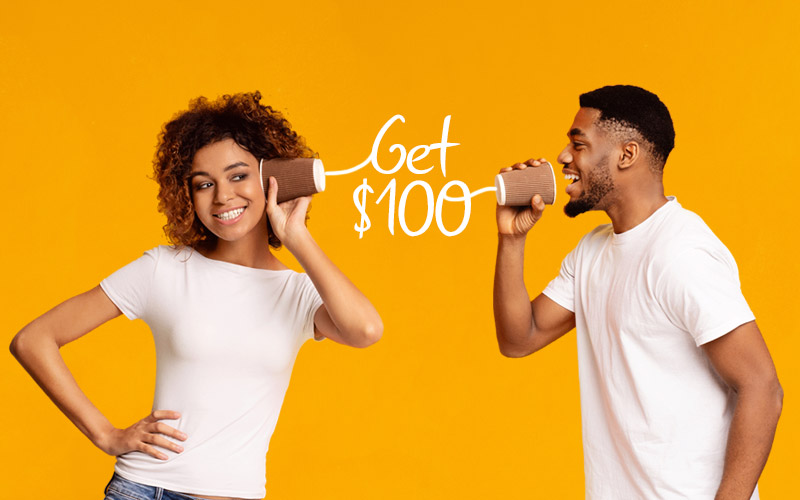 Tell a Friend and Get $100 Each.*
Hurry – Offer ends August 20, 2019!**
Tell a Friend about Our Checking
Here's How It Works
Recommend our checking to a friend. You'll EACH earn $100* when your friend opens a new checking account with free eStatements, Debit Mastercard®, and either Direct Deposit or 5 Debit Card purchases. But hurry, because your friend will have to open their account by August 20, 2019** to get this offer!
Nearly 30,000 Surcharge-Free ATMs
Just like you, your friend will enjoy access to thousands of surcharge-free ATMs nationwide through the CO-OP Network. That includes many ATMs at select 7-Eleven® and Costco® stores.

Invite Friends
Send your invitation today so that your friend will have enough time to open their account by August 20, 2019.**
P.S. We Respect Your Friend's Inbox
We'll only use this information to send your friend your personal invitation. The information will never be sold and we will not send them any additional unsolicited emails.